Technical info
Our doors are built with mortise and tenon joinery and stile and rail construction.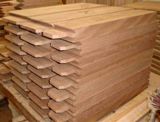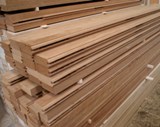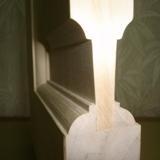 Raised panels are the full thickness of the door unless otherwise specified.
Laminated stiles, rails and panels are manufactured of solid wood to resist warpage (no veneers
or wood core).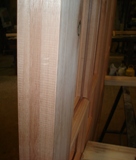 We use 2 layers of solid wood for 1-3/4" thick entry doors and 3 layers of solid wood for 2-1/4" to 3" thick entry doors.
Doors have removable panels and loose stops. This construction method allows a perfect finish, thus avoiding stain lines.
We build doors from 8" to 48" wide, from 6'8" to 10' high and 1-3/4", 2-1/4", 2-1/2" and 3" thick.
Exterior Doors typically include 6-9/16" solid rabbeted jambs, kerfed and routed for 4"x 4" hinges, astragal, kickplate and casing.
Jambs are made of the same hardwood species to match doors. Sizes are 6-9/16" and 4-9/16". Arched Jambs are constructed out of solid wood sections that are individually coopered and then cut to the desired arch.
Doors can be smooth to naturally light or heavy distressed. Each door is different and has its own character.
Distressed doors present knots, worm holes and wood checking, creating an antique look.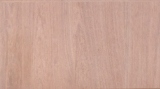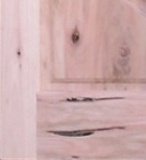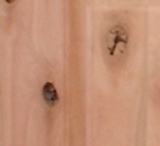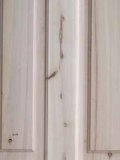 PREVIOUS